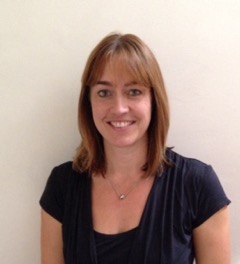 Dr Liz Rigby
Professional Title: Clinical Psychologist
Qualifications: D. Clin. Psych, Bsc (Hons), AFBPsS, CPsychol
Clinic location: Westbury-on-Trym & Thornbury
Background
Dr Liz Rigby has more than 16 years' experience working as a Clinical Psychologist in the NHS and more recently in private practice. She completed her Doctorate training at Leicester University, qualifying in 1999. Post-qualification she worked in adult community mental health services for 10 years. Since 2012 Liz has worked in an NHS Health Psychology service offering specialist psychological therapy to people suffering chronic pain, managing long-term health conditions, cancer survivorship and post-traumatic stress following medical treatments. Liz is registered with the Health & Care Professions Council and has full accreditation with the British Association of Behavioural & Cognitive Psychotherapies (BABCP).
Areas of Specialist Experience
Liz has extensive experience of adult mental health problems, providing specialist assessment and therapy to people with a wide range of difficulties. Liz also has expertise in clinical health psychology and self-management of long-term health conditions, particularly chronic pain, stress-related illness and medically unexplained symptoms. Liz has a special interest in supporting clients who have experienced trauma during childhood or as adults and has obtained post-qualification training in trauma-focused cognitive therapy.
Therapeutic Approach
Liz uses a range of therapeutic models and techniques, tailoring therapy to the individual needs of her clients. Her aim is to cultivate self-awareness and insight through collaborative therapeutic relationships and to work together with clients on strategies for positive change. She draws primarily on a cognitive-behavioural (CBT) perspective although also routinely incorporates Mindfulness training and acceptance-based interventions into her practice. She has training and expertise in use of ACT (Acceptance & Commitment Therapy), Trauma-focused Cognitive Therapy and DBT (Dialectical Behaviour Therapy).
Quick Links