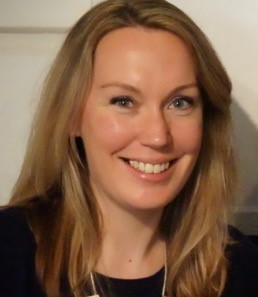 Dr Sarah Stacey
Professional Title: Clinical Psychologist
Qualifications: DClinPsy, BSc (Hons), CPsychol
Clinic location: Yanley Court, Long Ashton
Background
Sarah has worked for both the NHS and third sector organisations in a number of specialist areas. She has a particular interest in women's health and issues arising for individuals and couples around the transition to parenthood as well as supporting individuals to cope with any acute emotional crisis.
Sarah has also recently worked in a service supporting individuals with severe and enduring mental health difficulties and men with a diagnosis of personality disorder.
Sarah is chartered with the British Psychological Society and registered with the Health and Care Professionals Council (HCPC).
Areas of Specialist Experience
Sarah is familiar with working with a wide range of common psychological difficulties such as anxiety, depression, phobias, panic and work-related stress. Sarah has also has specialist experience in working with issues around bereavement and loss. She has worked in the NHS supporting individuals and couples through pregnancy loss and has experience in providing psychological intervention to families with a child in intensive care. Sarah is also experienced in working with issues relating to fertility and reproductive health.
Sarah has also worked for a number of years in drug & alcohol services and is able to offer psychological intervention to individuals affected by their own or someone else's substance misuse. Her current NHS role involves providing specialist trauma therapy to people with a history of drug and/or alcohol problems as well as providing supervision to other practitioners supporting these clients.
Therapeutic Approach
Sarah is trained in Cognitive Behavioural Therapy (CBT) and is able to offer CBT as recommended by the National Institute of Health & Care Excellence (NICE) for common mental health problems such as anxiety and depression. Sarah is also completed all four stages of training in Eye Movement Desentisation and Reprocessing (EMDR), which is recommended in NICE for the treatment of traumatic events.
Sarah maintains an interest in 'third wave' CBT approaches such as Compassion Focussed Therapy and aims to integrate the principles of these into her work. Sarah believes strongly in the importance of the therapeutic relationship and works hard to create and safe and supportive environment in which clients can explore and resolve emotional difficulties.