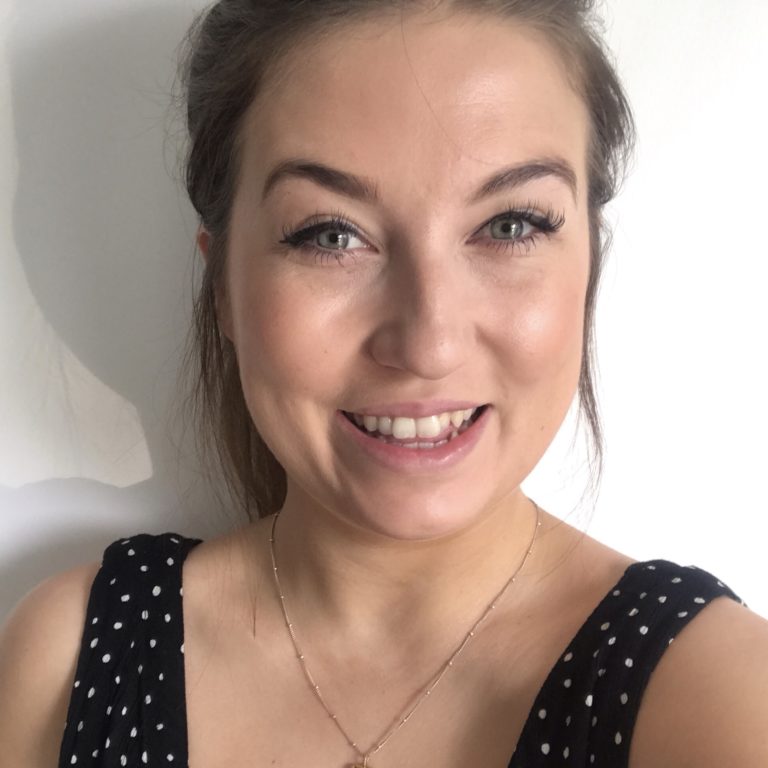 Melissa Bell
Professional Title: Play Therapist
Qualifications:  PTUK accredited, PGCert in Play Therapy, BA (Hons), IBDip.
Clinic location: Southville Clinic
Background
Melissa gained her professional qualification in Play Therapy in 2015 and is registered with Play Therapy United Kingdom (PTUK) and Academy of Play and Child Psychotherapy (APAC). Melissa specialises in working therapeutically and creatively with children and families within Bristol, experiencing a wide range of emotional and behavioural difficulties. Alongside this, she has worked in the NHS as an Assistant Psychologist for 6 years working across a number of 'Community Learning Disability Teams' in the South West of England before leaving in 2018 to move forward in her private practice. During Melissa's NHS role she worked specifically with aged 16+ with a variety of neurodevelopmental conditions giving her confidence in working with children and adults with Learning Disabilities, Autism Spectrum Conditions (ASC), Attention Deficit Hyperactivity Disorder (ADHD) as well as a range of co-occurring mental health difficulties. Melissa is currently studying an MA in 'Psychoanalytical Observational studies of children and families', with The Tavistock and Portman as part of a 6 year PhD training course.
Areas of Specialist Experience
Melissa provides Play Therapy and creative therapy to children aged 3 to 16 years facing a variety of challenges. Melissa supports children and young people experiencing a variety of difficulties such as high anxiety, self-harm, parental separation, bereavement and loss, low mood, withdrawal, defiance and avoidance, hyperactivity, self-esteem issues, identity issues, eating and drinking difficulties, anger and general emotional regulation difficulties that can lead to very distressing behaviours.
Melissa can also provide parent-child specific interventions addressing attachment difficulties within the parent-child relationships. Melissa has experience in providing assessment, treatment and recommendations for the emotional and behavioural needs of children and adolescents. Melissa can provide a non-verbal communication approach to assessing a child needs using Talking mats, basic sign, PECS and arts based therapy.
Melissa provides additional therapeutic support to adults with mild to moderate learning disabilities offering creative therapy sessions and a variety of psychoeducational training groups relating to mental health and emotional well-being. Within this area of work she is trained to use a 'Positive Behavioural Support' framework alongside formulation to support families and carers to better understand the person they are supporting and to understand challenging behaviours that may sometimes be misunderstood.
Therapeutic Approach
Play Therapy is a form of psychotherapy that uses a variety of play and creative art techniques. This will often include; drawing, clay work, sand tray therapy, music, movement, dance, drama, role play. Play Therapists work systemically with the client, meaning that they will take into consideration the wider social and environmental factors of the client, such as school, siblings, peers and family and may look to working with them too.
Although play therapy is considered a more non-directive approach, Melissa uses a variety of directive therapeutic approaches according to the clients needs (and preferences) which include talking and writing which can allow for a more holistic way of working with an individual and their difficulties. Alongside play therapy, she may integrate a variety of skills from approaches such as cognitive behavioural therapy (CBT) and narrative therapy to offer understanding and different perspectives on the client's current situation. Melissa may also integrate mindfulness & relaxation techniques in helping clients to regulate their emotions more effectively.
Melissa feels passionately about the incredible benefits of working with children using a creative therapy approach as she feels it offers them a wider range of ways in communicating their needs, allowing for both conscious and unconscious thoughts and feelings to arise. Children don't always have the right words to use when needing to express themselves or may feel held back in other ways from feeling free to do so. Play and creative therapy allows the use of toys and other creative materials that engender free expression where children are able, with the help of the therapist, to begin to make sense of their experiences and process their feelings.