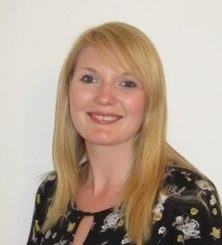 Dr Laura Baker
Professional Title: Clinical Psychologist & Cognitive and Behavioural Psychotherapist
Qualifications: D. Clin. Psych, Bsc (Hons), BABCP Accredited
Clinic location: The Harbour, Frogmore Street, Bristol.
Background
Laura is not currently taking new clients.
Dr Laura Barker, Clinical Psychologist, graduated from the University of Exeter Clinical Psychology Doctoral training programme in 2014 and since this time has been offering psychological support to children, young people and families experiencing a range of emotional, behavioural and psychological difficulties within a specialist paediatric service. Laura is registered with the Health and Care Professionals Council (HCPC) and chartered with the British Psychological Society.
Areas of Specialist Experience
Laura is able to provide support to parents if their children are having difficulties with behaviour, anxiety, low-mood or sleep. Laura also has specialist experience of working with children, young people and families that have been affected by ill health.
Areas of Specialist Experience
Laura has experience of providing assessments and therapy for adults concerned about a range of emotional difficulties including: anxiety; depression; panic disorder; eating difficulties; anger management difficulties; obsessive compulsive disorder. In addition, Laura is experienced in working with adults with long-term physical health difficulties such as chronic fatigue syndrome, diabetes and chronic pain.
Therapeutic Approach
Laura believes the therapeutic relationship is extremely important and the foundation of being able to understand an individual and their strengths and difficulties. She offers a tailored and individualised approach which is guided by the individual and their experiences and this then informs the most appropriate intervention and therapeutic approach. She prides herself on building strong, trusting partnerships with her clients whereby they feel able to communicate openly and honestly.
Laura draws on a number of evidence based therapeutic approaches which she uses in her work with families and individuals including Cognitive Behaviour Therapy (CBT), Mindfulness-based approaches, Solution Focused Therapy and Narrative Therapy.
Laura also employs a range of creative approaches to work her with children and young adults that allows them to express themselves freely and in ways that do not rely solely on talking.