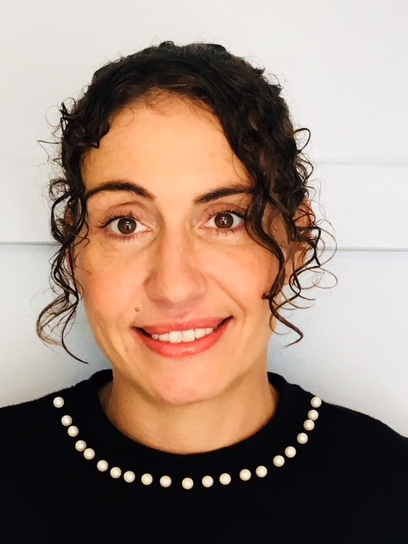 Leanne Thomas
Professional Title: Cognitive Behavioural Therapist
Qualifications: Pg Cert. in CBT Clinical Supervision, Pg Dip in CBT with Children, Young People and Families, BSc (Hons), Prof. Dip. in Integrative Counselling.
Clinic location: The Practice Rooms, Southville
Background
Leanne has worked as a psychotherapist with children and adults with a range of psychological and emotional difficulties since 2007. In 2010, Leanne joined Off The Record (OTR), a Bristol based charity providing therapeutic support for children and young people (aged from 11-26 ). Leanne commenced additional work with the adult NHS talking therapies service 'IAPT' as a CBT therapist in 2014. During that time she received a first class BSc (Hons) in Psychology with The Open University.
In 2016, Leanne went on to complete specialist training at The Exeter University in Cognitive Behavioural Therapy with Young People and their Families, and became manager of the therapies service within OTR.
Leanne holds provisional accreditation with the British Association of Behavioural and Cognitive Psychotherapists (BABCP) which means she has met the stringent acceptance criteria to obtain full accreditation in January 2019. Leanne is also a Fully Accredited member of the British Association for Counselling and Psychotherapy (BACP) and holds an enhanced DBS.
Areas of Specialist Experience
Leanne has specialist training, and significant experience, working with adults and children having difficulties with low mood/depression and anxiety related problems such as: separation and social anxiety; panic; health anxiety; OCD; phobias; generalised anxiety and worry. Leanne has experience of working with a wide range of people from different cultural, social and ethnic backgrounds. Leanne has also worked in residential settings with people with drug and alcohol addictions who are working towards controlling their drug and/or alcohol use or following a Twelve Step program.
Therapeutic Approach
Leanne is passionate about developing a trusting relationship which fosters the right conditions for people to work towards their goals. Leanne employs a short-term Cognitive Behavioural Therapy (CBT) approach for people who are experiencing overwhelming thoughts, feelings and physical symptoms, or struggling with behaviours which are impacting on their ability to participate in everyday activities. Leanne also offers integrative counselling for those that require a less structured approach.
Leanne is committed to helping people develop practical tools to help with the challenges they face within, and beyond therapy. Leanne values people as active participants in therapy and employs a collaborative approach. Leanne develops with clients a shared understanding of how the current difficulties have arisen and identifies factors that may be maintaining those difficulties in the present. When working with children, Leanne welcomes family members to participate in order to build on existing strengths, and develop new ways to support the young person to overcome current, and future challenges. Regular review of the therapy is also encouraged to ensure that it is meeting the individual's needs and is effective in achieving their goals.