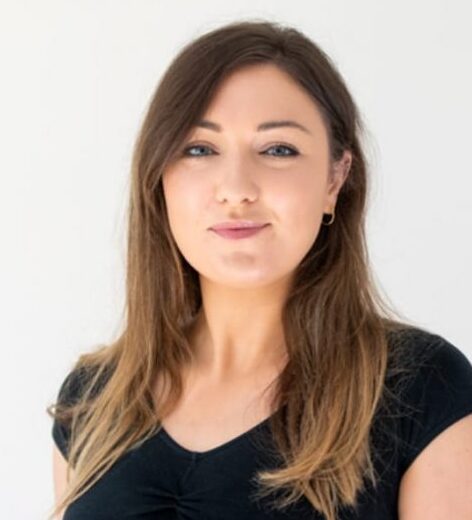 Dr Francesca (Chessie) Wood
Professional Title: Clinical Psychologist
Qualifications: D.Clin.Psy., BSc (Hons), CPsychol, EMDR trained.
Clinic location: Bristol Therapy Rooms, Picton Street, Bristol
Background
Chessie is a compassionate and experienced Clinical Psychologist. Chessie completed her professional Doctorate in Clinical Psychology at the University of Oxford and since qualifying as a Clinical Psychologist, Chessie has worked predominately within the NHS with patients and families following life-changing physical health events. She has worked in major trauma, critical care, paediatric and neurorehabilitation services, providing assessment and treatment for adults and young people with a range of difficulties. Chessie is chartered with the Health and Care Professionals Council (HCPC).
Areas of Specialist Experience
Chessie provides therapeutic work for adolescents and adults. She has particular expertise in working with clients who have experienced sudden and traumatic experiences relating to their physical health (such as road traffic collisions and critical illness). Chessie has worked extensively with individuals experiencing post-traumatic stress disorder and has undergone specialist training in trauma therapies. Chessie also has extensive experience of working with adults and young people with a range of difficulties that are impacting on their life including: Post-traumatic stress disorder (PTSD); complex trauma; anxiety (including phobias, panic, social anxiety); unresolved grief; low self-esteem; physical health problems (such as pain and fatigue) and relationship difficulties.
Therapeutic Approach
Chessie recognises that life can throw us many challenges and there are various reasons that may have led people to look in to meeting with a clinical psychologist. She will spend time helping you to understand what difficulties you are experiencing, what may be keeping you distressed and find ways to make meaningful change, at a pace that works for you. Chessie will support you to develop new skills and techniques to manage emotional distress and move towards the things you value in life. Her approach is to offer time-limited, effective evidence-based therapy tailored to help you achieve your goals and improve your quality of life. Chessie has trained in a variety of therapeutic approaches including Cognitive Behaviour Therapy (CBT), Eye Movement Desensitisation and Reprocessing (EMDR), Compassion-Focused Therapy (CFT) and Acceptance and Commitment Therapy (ACT). Chessie will work alongside you to help you to feel safe to share your experiences openly in a confidential and non-judgemental space.